RICHARD JEWELL is based on a true story: He just fits the profile of the 'lone bomber'.Middle-aged, male, single, living with mother, overweight, and noticeably addictive. How many times has this story been told that bureaucrats choose the path of least resistance out of political pressure. Sometimes you just need to sprinkle a little hint. Maybe a hint to a success-obsessed reporter. A lot of things interlock very quickly, which can then no longer be stopped. Failure of the authorities, sensational journalism, and ultimately a public that first celebrated a hero and then saw themselves deceived, with which a media hunt broke its way. Even CNN immediately and unfiltered read the first suspicions in full length, which the newspaper 'Atlanta Journal-Constitution' absolutely wanted to bring as an exclusive hit. Just as quickly it became clear that it couldn't have been him. But there was nothing to be stopped. All replies were lost in public opinion. There had never been any real rehabilitation. Health damage that increased over eleven years, since Richard Jewell died.
With SULLY, Grandmaster Clint Eastwood filmed the events of an unexpected hero who is tried to deny his integrity. In 2009, Captain Chesley Sullenberger and his co-pilot Jeff Skiles ditched their crash-threatened machine on the Hudson River, saving 155 lives without human injury or loss. Only the responsible authorities and the responsible insurance companies saw their reputation and financially at risk and, fortunately unsuccessfully, wanted to accuse the pilot of human error. Clint Eastwood can do that, hero worship without intrusive pathos. Today you could actually describe his films 'by age'. But as stringent and to the point as with SULLY, the director doesn't want to succeed with RICHARD JEWELL.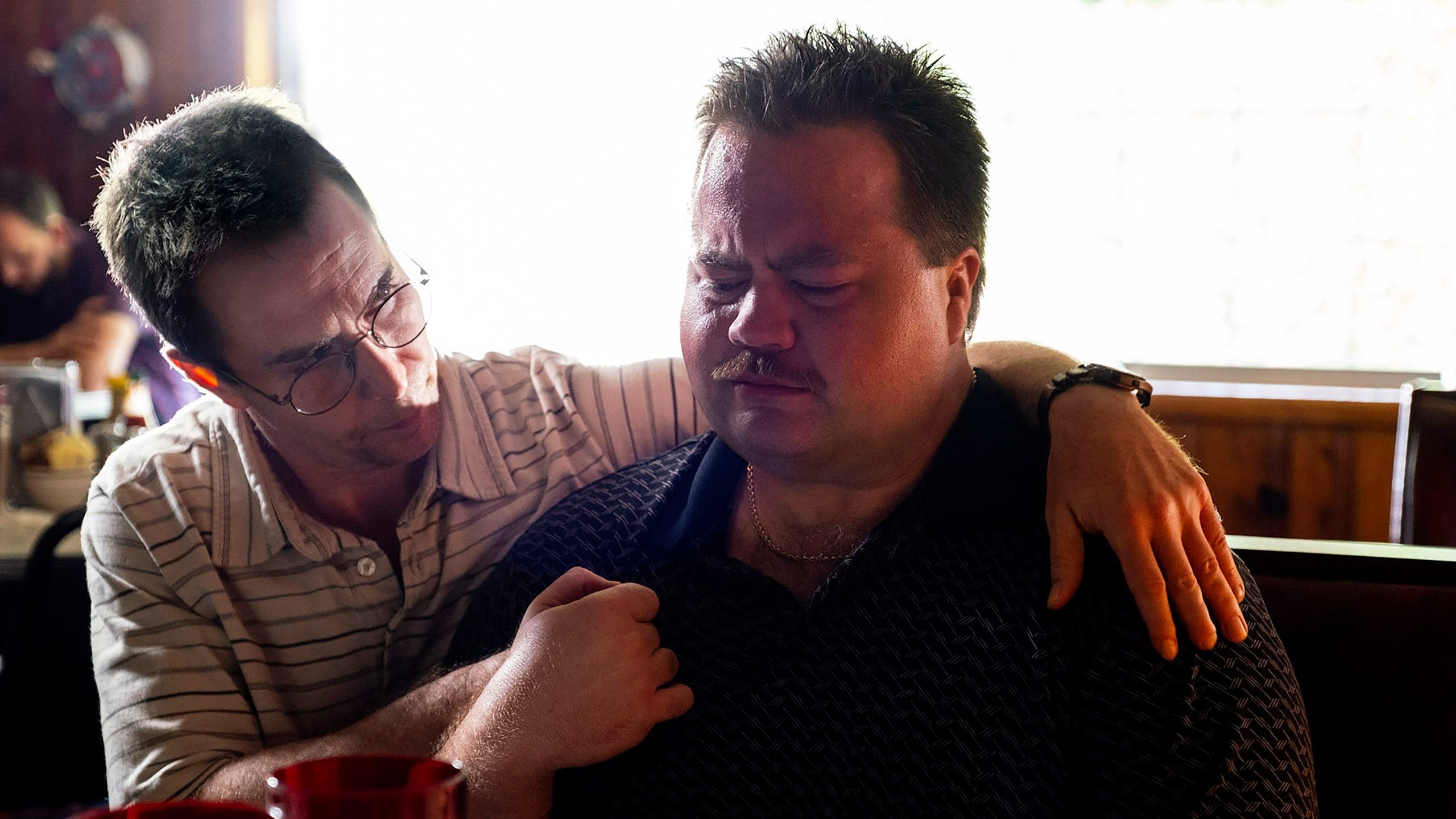 Richard Jewell is, you have to admit, an overweight, white, single man in his thirties who dreams of a career in the police force, but only makes it to a security guard. For example during the 1996 Olympic Games in Atlanta. During a concert he discovers a bomb, informs the police and helps to evacuate most of the area. Due to his overzealousness and his courageous striving, only one person dies in the explosion and 111 is injured. It is agreed that hundreds of lives have been saved through his exuberant willingness to help. Atlanta has a hero but no culprit. So it could also be that the supposed hero himself planted the bomb out of a desire for recognition.
First of all, the grossest accusation against the film by critics is also its weakest link in the production chain. Olivia Wilde plays the narcissistic journalist who just wants to see heads rolling for the front page. Olivia Wilde simply has too much freedom in her role, appears consistently over-the-top, and only works as a catalyst for the following events, instead of a tangible character. With bluntly sexual advances towards FBI chief investigator Tom Shaw, she comes to secret investigation details. Jon Hamm is basically very sovereign in his character, always visibly fluctuating between professional reason, emerging doubts, and defiant overreaction. But the seduction scene in the bar does not work. It is staged as a clumsy cliché and on the whole is simply unbelievable. In addition, it makes no sense because it is not known who actually provided the real journalist Kathy Scruggs with the information. According to their reaction, as shown in the film. Tom Shaw, on the other hand, is a merger of different characters around the investigation into the bomb attack.
While Jonah Hill and Leonardo Di Caprio as Jewell and his lawyer and later friend Watson Bryant were being considered during preproduction, that changed subjectively in favor of the film in Paul Walter Hauser and Sam Rockwell. Rockwell confidently remains true to his portrayals of the relaxed, not on the mouth, and self-righteous but always loyal type. But RICHARD JEWELL benefits as a one-on-one drama through Hauser. However, Eastwood made the dubious decision to clearly stage Richard Jewell as a victim from the start, while the character actually acts in the actual framework of a perpetrator profile during this time. A certain element of tension is lost for the viewer. Even if the events had a known outcome, it would also have been possible for the audience Understand the steps and assumptions made by the FBI, the media and the public. It would have been an extended level to turn the audience into intellectual accomplices for at least a long time.
It turns out to be less understandable after the start of the investigation, where Richard Jewell is suddenly staged as a slightly less well-off simple. Constantly chatting, failing to grasp the seriousness of the situation, not registering constant wrong decisions until much too late. The innocent lamb is presented too strongly as such. Dramaturgically, Clint Eastwood could have brought the character really more demanding in relation to his audience. What remains is a film that falls short of its potential, but is still exciting enough to tell the story appropriately and to do justice to it.
But that's also what the many small, initially inconspicuous details do. The confiscated Tupperware from Richard's mother, his portrait in police uniform on the wall, the drinks he always provided for higher-ranking colleagues, questioning glances from other characters, even the lyrics from the Kenny Rogers concert before the attack. But first and foremost the play of an impeccably cast ensemble, where game of mines and treacherous changes of gaze counteract what is said or knowledge or give it a further level. Except for the rightly scolded bar scene, RICHARD JEWELL is an interesting, suspenseful, credible and in conclusion very worth seeing drama, whose few staging weaknesses one can easily tolerate.